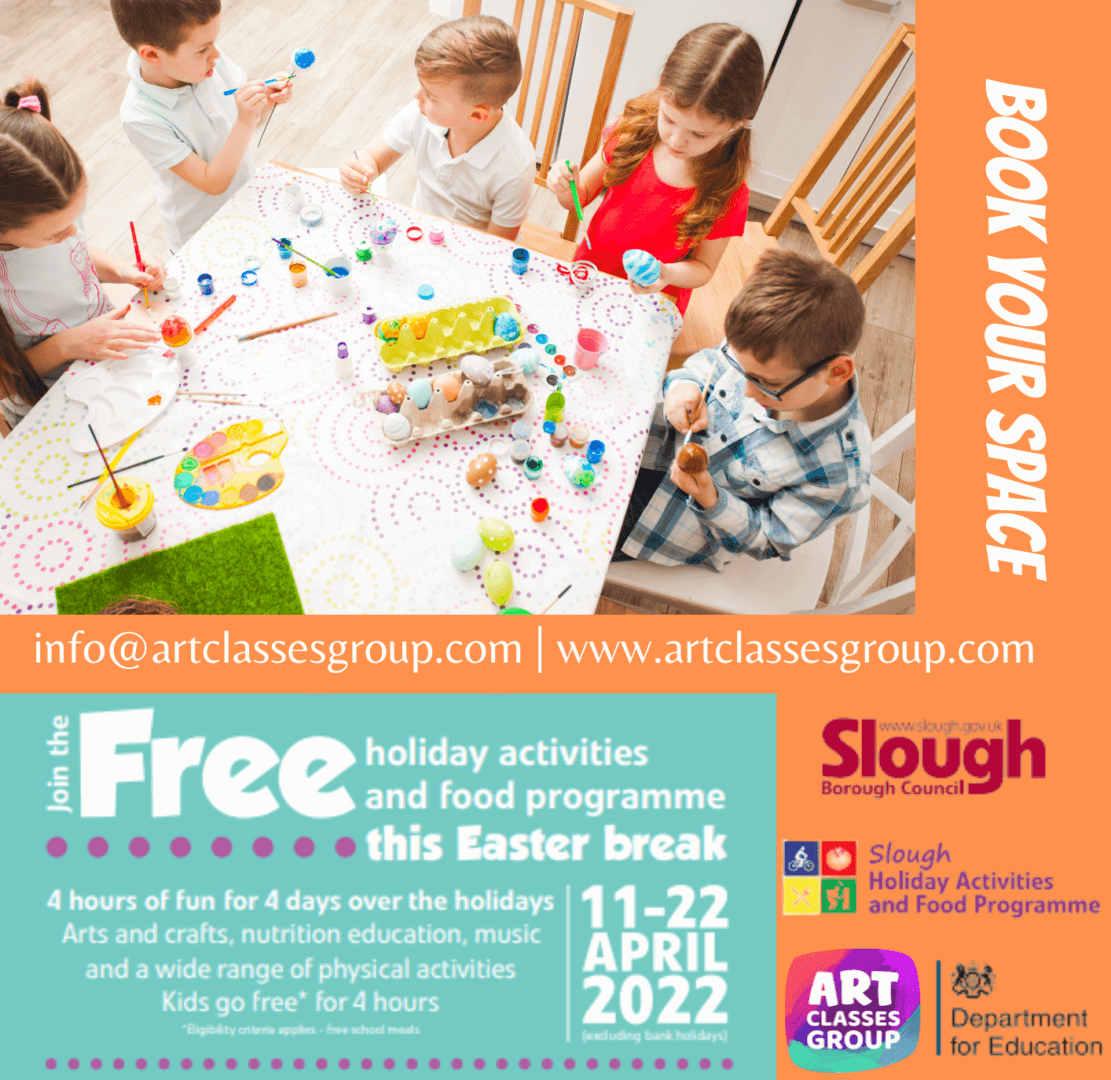 This Easter holiday, join the Art classes group with amazing art activities, painting, drawing, crafts, games and healthy food.
Find out if your child is eligible for free, enriching activities that will help build their confidence whilst having fun, including a nutritious meal and a huge variety of exciting activities funded by the Department for Education.
For booking your place, please fill in the (booking form).