Collaborative Art Project for Families – Free to attend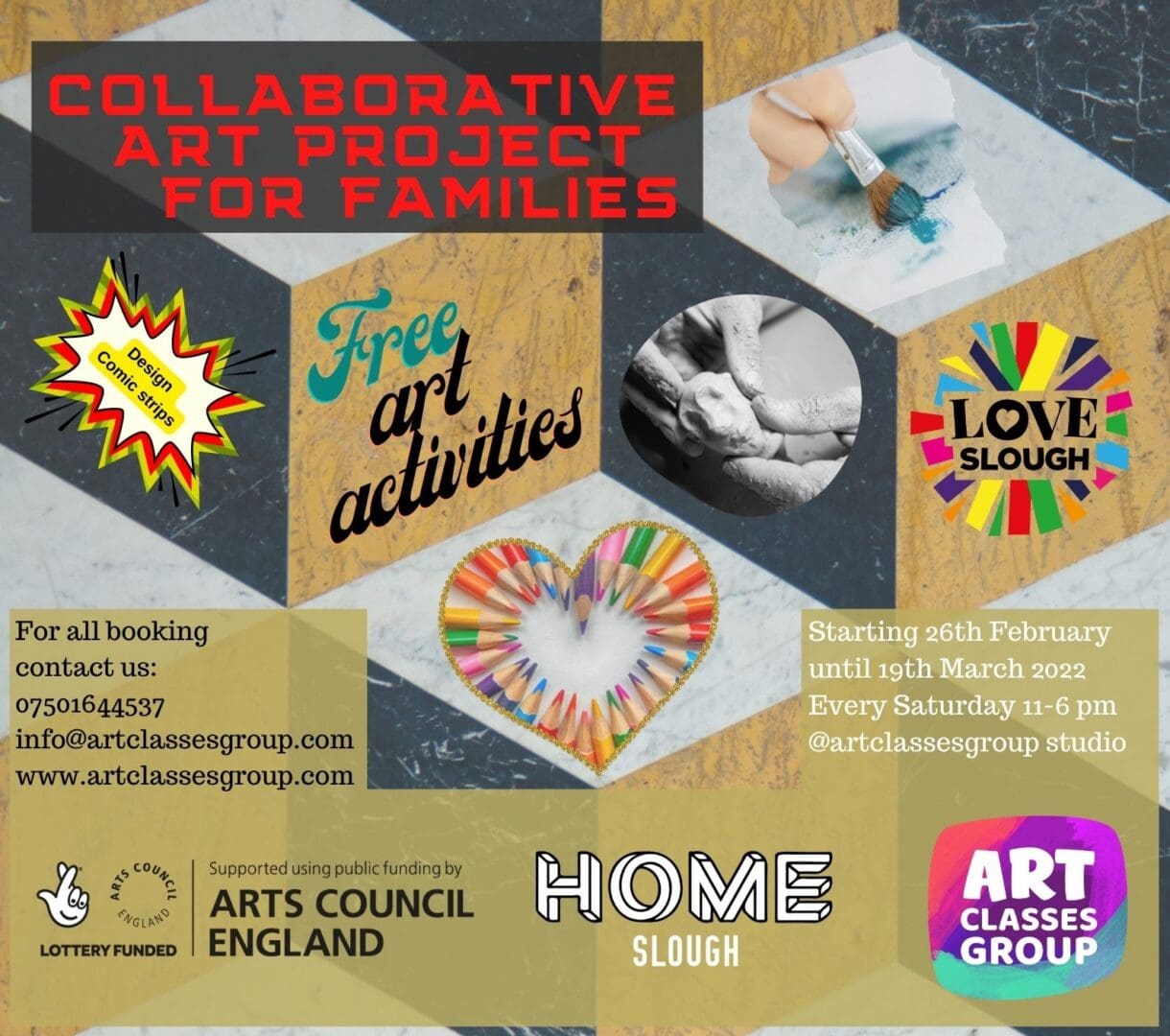 A collaborative art project for families is an art project designed for families to build community and togetherness. We will provide art activities designed to help participants learn more about their hopes, dreams, and important things to them. We will provide art materials designed for various age groups to take part in collaborative doodling and drawing. Easy comic strips, painting, working with recycled materials, clay work etc. We will organise a final exhibition where the collaborative art projects will be displayed.
Programme duration – one month
Starting – 26.02.2022
Last day – 19.03.2022
Every Saturday with X2 slots available 2 – 3.30 pm or 4 – 5.30 pm/ per family (4 members)
Each week, we set a theme and invite participants to reflect and respond to each different topic.
Week 1 – People we know from Slough
Week 2- Favourite place in Slough
Week 3 – Slough in the future
Week 4 – Exhibition and display.
Location: Art classes group studio, Observatory Shopping Centre, SL1 1LN
Fee: Free to attend. Each family will be allocated one slot, and only 2 slots are available per day. Each family can take part with up to 4 members each.
Please book your slot by contacting us
Contact details:
07501644537
info@artclassesgroup.com
Social:
@artclassesgroup