Painting & Drawing courses – Free 6 weeks course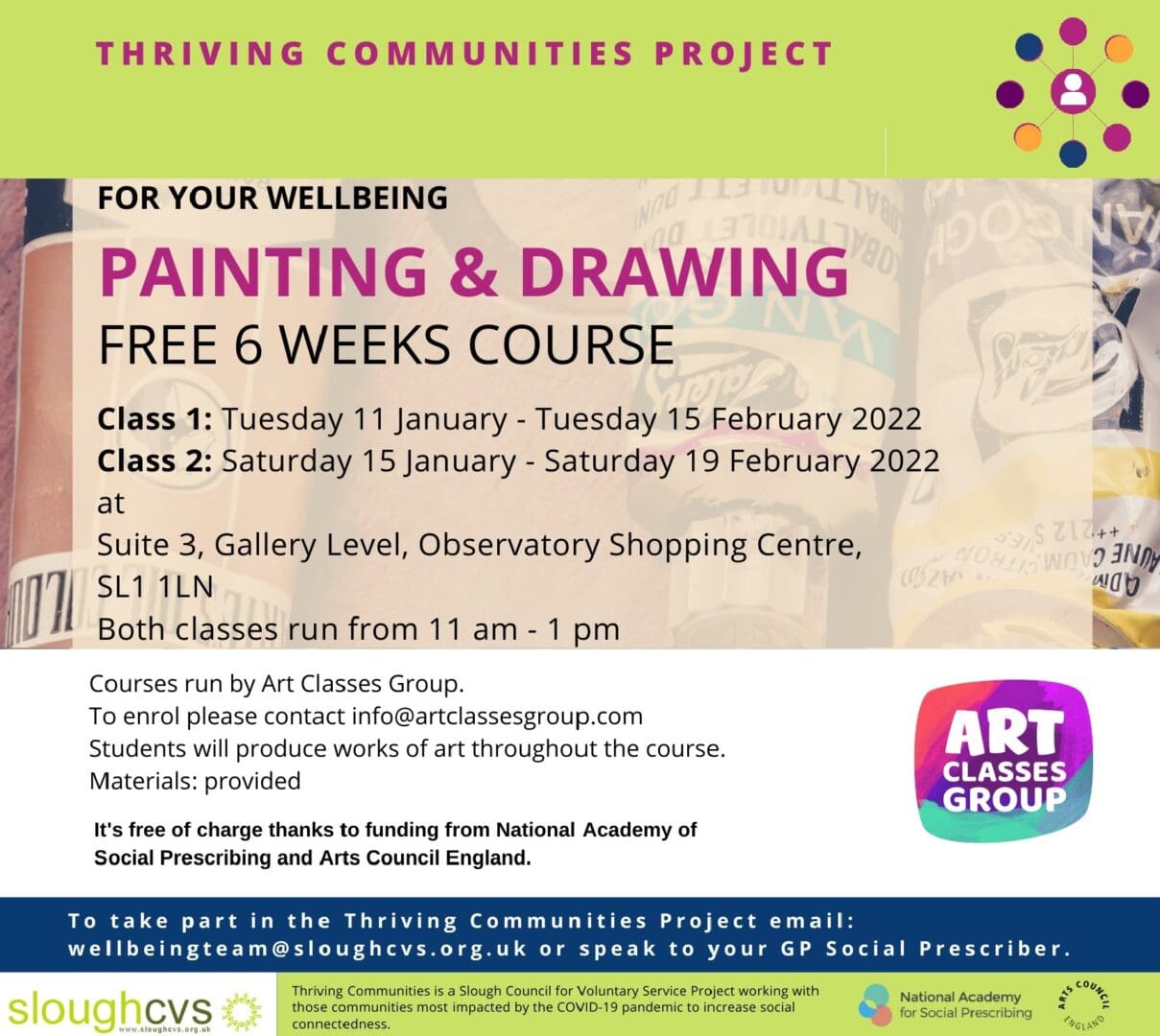 Are you feeling vulnerable, isolated, lonely or anxious?
Then come and join our Art Classes Group for painting and drawing. To enroll please contact [email protected]
This course:
* Is for anyone interested in understanding how and why health and wellbeing work within the art-making context.
* Is not about talent or skills, but about exploring the links between physical and mental health and creativity.
* Will explore a variety of material and techniques which have been developed to help promote and maintain health and wellbeing