Thriving Communities project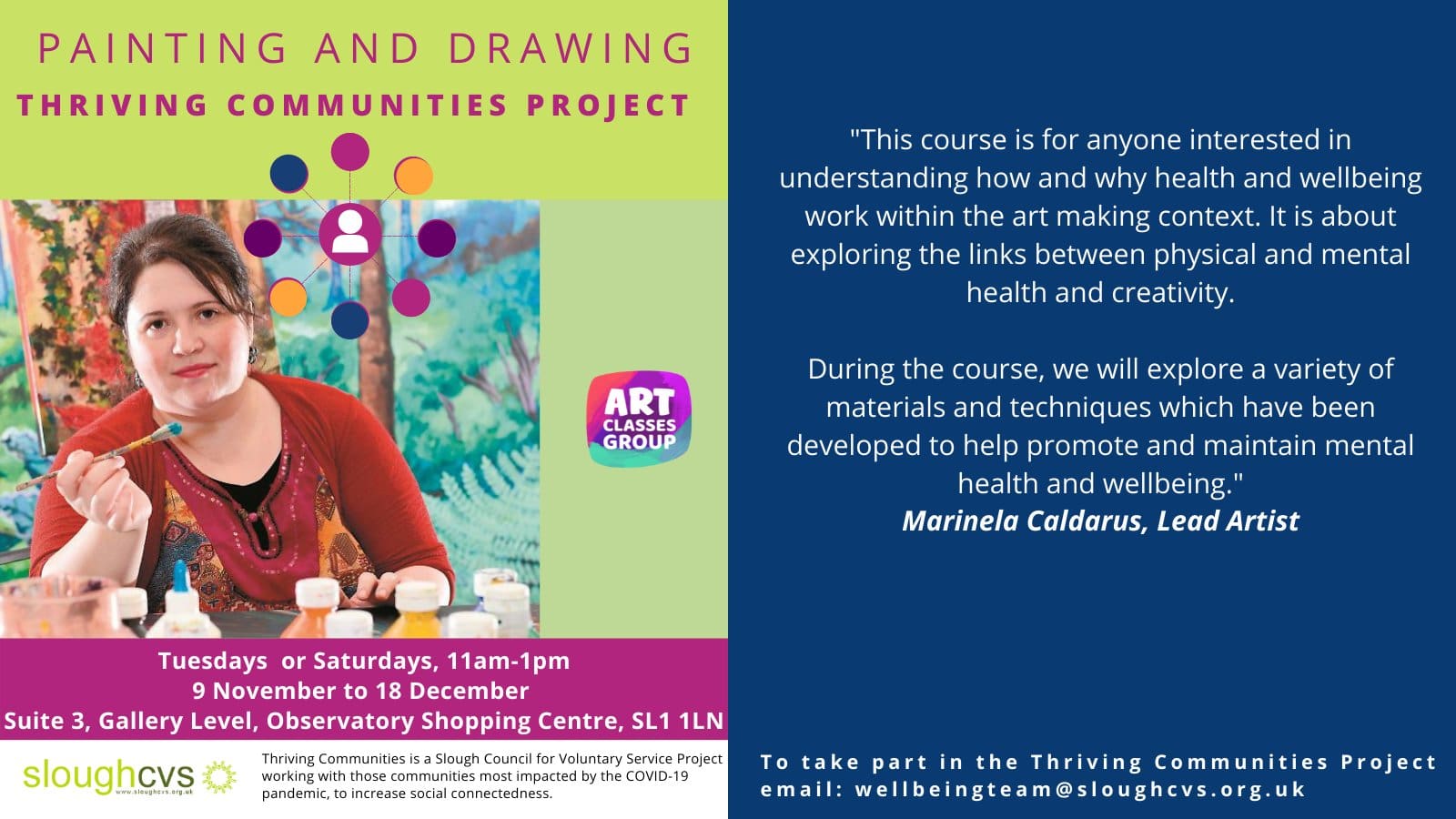 Discover how art can improve your mental wellbeing with this course delivered by Art classes group as part of the Thriving Communities project.
"This course is for everyone interested in understanding how and why health and wellbeing work within art making context. It is about exploring the link between physical and mental health and creativity. During the course we will explore a variety of materials and techniques which have been developed to help promote and maintain mental health and well being." Marinela caldarus, Lead artist.
Join today, email [email protected]